Custom Sideleg
---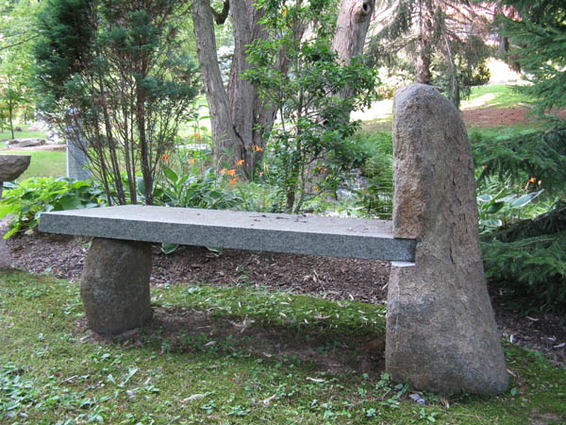 Description
Top: 4'' Flame finished granite boulder. Perfect for custom engraving.
Legs: 38'' H sideleg with natural shape and patina.
Similar to the Sideleg, but much larger with a more rustic appeal. A natural boulder beauty that will make a statement in any landscape setting.
60''L x 16''W x 38''H
1000lbs.
More: www.StoneAgeCreations.com
---
Square Feet