The iQMS362 Dust Control Masonry Saw
---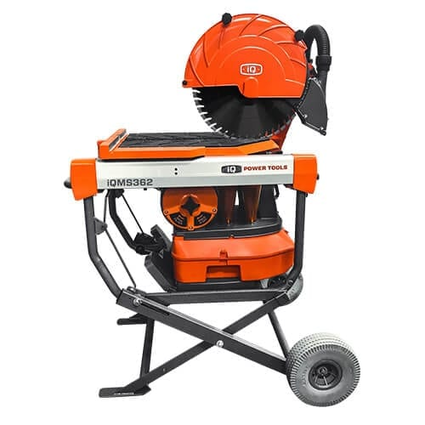 Description
Cut brick, pavers, stone and veneer with unmatched precision.
16.5" blade allows for a 5.5" depth and a full 24" length of cut.
Cuts up to 40% faster than any other masonry saw in its class
High-flotation tires allow one person to move over rough jobsite terrain.
Integrated stand with a gas-shock powered lifting/lowering mechanism.
Operates on standard 120v and 20 amps.
Integrated dust collection captures up to 99.5% of hazardous silica dust.
Meets the 2017 OSHA silica standard.
Cut dry while protecting the health and safety of your workforce.
Buy Price $2,899.99
Rental (1 day) $115.00
---
Quantity